Announcing the release of our Gravity Forms Email Blacklist plugin, a simple yet effective extension to prevent certain visitors from submitting a Gravity Form on your site. This can be done by specifying certain email addresses to block or entire domains to block. You'll also be able to set the error message that displays for those that are blocked.
You may want to block submissions from:
Persistent Solicitors. Johnny Salesman really won't take no for an answer. Remove that pest once and for all.
Rival Companies. Keeping competitors' eyes off your lead generators is important. Protect your assets by blocking company domains.
Certain Countries. If you're only dealing domestically, or are concerned about scammers from a certain country, easily keep them at bay by blacklisting their domains using their country code top-level domain (ccTLD).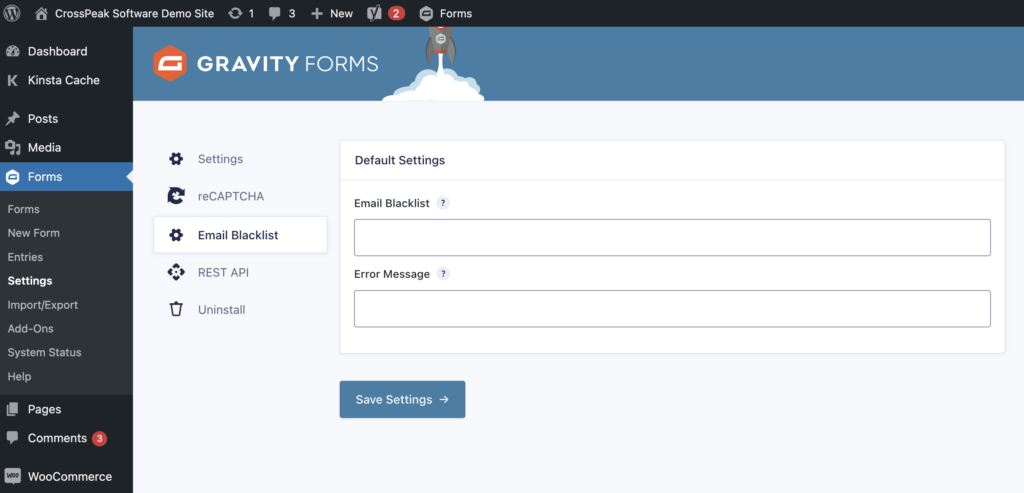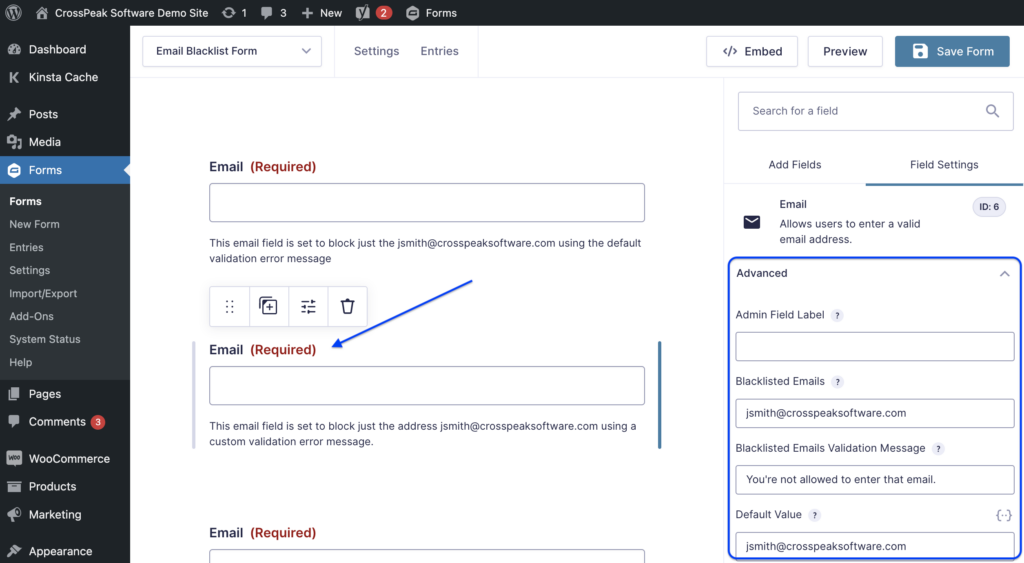 This simple yet effective plugin is a must-have for anyone using gravity forms on their WordPress site.