Announcing the release of our Gravity Forms Encryption plugin to easily protect your valuable assets and sensitive information. This plugin provides a hassle-free way to securely store your Gravity Forms data in your WordPress database, ensuring that only authorized personnel can access it.
You can protect:
Sensitive user information
Sensitive account or personal details
Any data you want to ensure remains secure
To encrypt your Gravity Forms field, simply check the box labelled "Encrypt Field Value" under the Advanced tab for the field's settings. You're also able to give the user a Standard or Custom Input Mask for the field.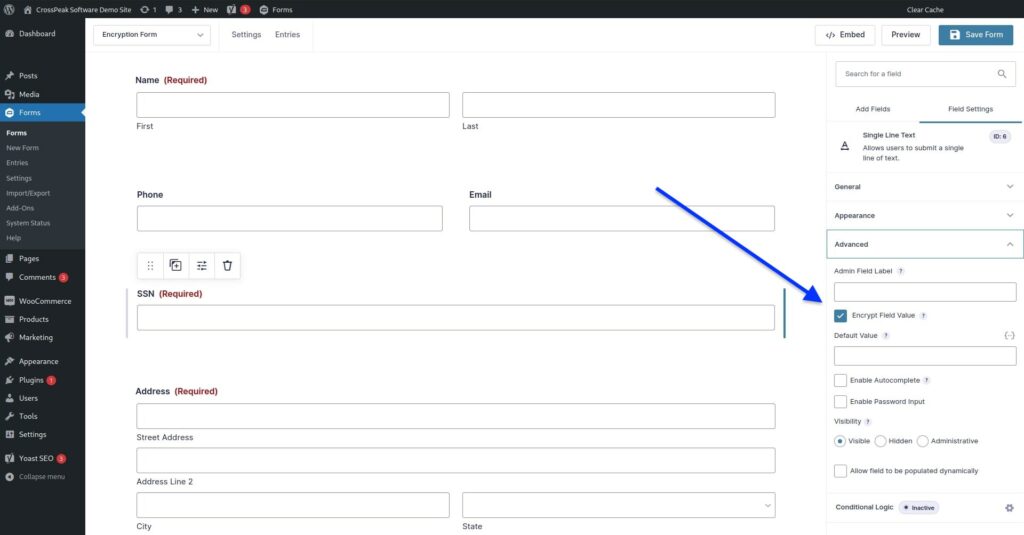 After the user submits the form with the sensitive information, it can be accessed through the WordPress backend under your Gravity Forms Entries, but the information will be encrypted in all other displays. This includes email notifications (for both Admins and Users) and in the database.