Allow Customers to Manage Addresses with Ease!
We are thrilled to announce the release of Woo Address Book version 3.0! This latest update comes packed with exciting new features and improvements that will enhance the address management experience and streamline your e-commerce operations. Let's take a closer look at the key changes in this release:
A Fresh New Look (Potential Breaking Change)
With version 3.0.0, we have revamped the Address Book template and styles, giving it a sleek and modern appearance. While we are confident that this update will enhance user experience, we understand that some of you might have previously customized the template file or had specific styles affecting the address book. As a result, you may need to make adjustments to ensure compatibility with the updated template and style.
Our team has worked diligently to minimize any disruptions caused by this change, but it is essential to be aware of this potential breaking change during the update process. Rest assured, our support team is on standby to assist you with any issues you may encounter.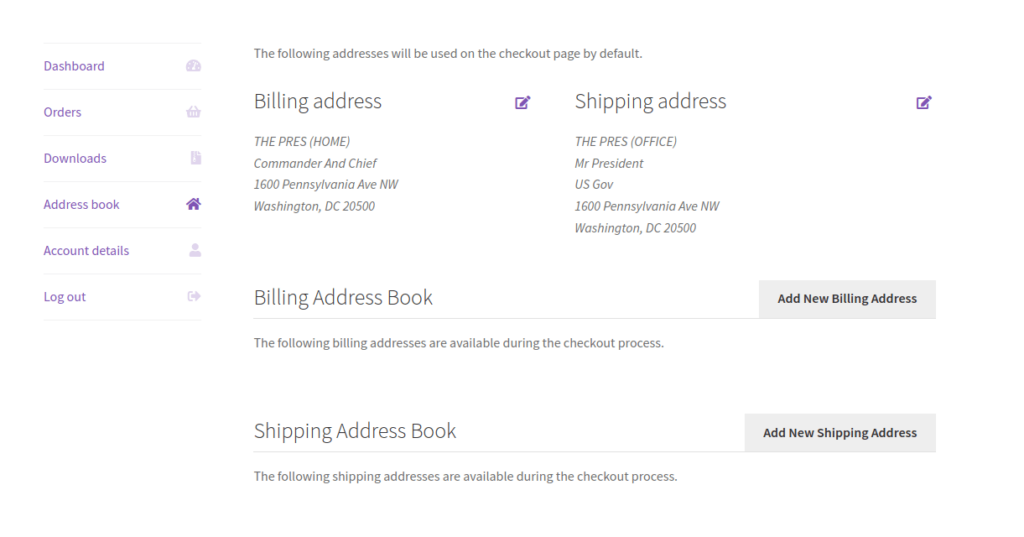 Address Import/Export Feature
To further streamline address management, version 3.0.0 brings the much-requested Import/Export feature. Now you can effortlessly import and export address data, making it easier to back up your data or transfer it between different installations. To enable this feature, head over to the plugin settings and turn it on to start benefiting from its time-saving capabilities.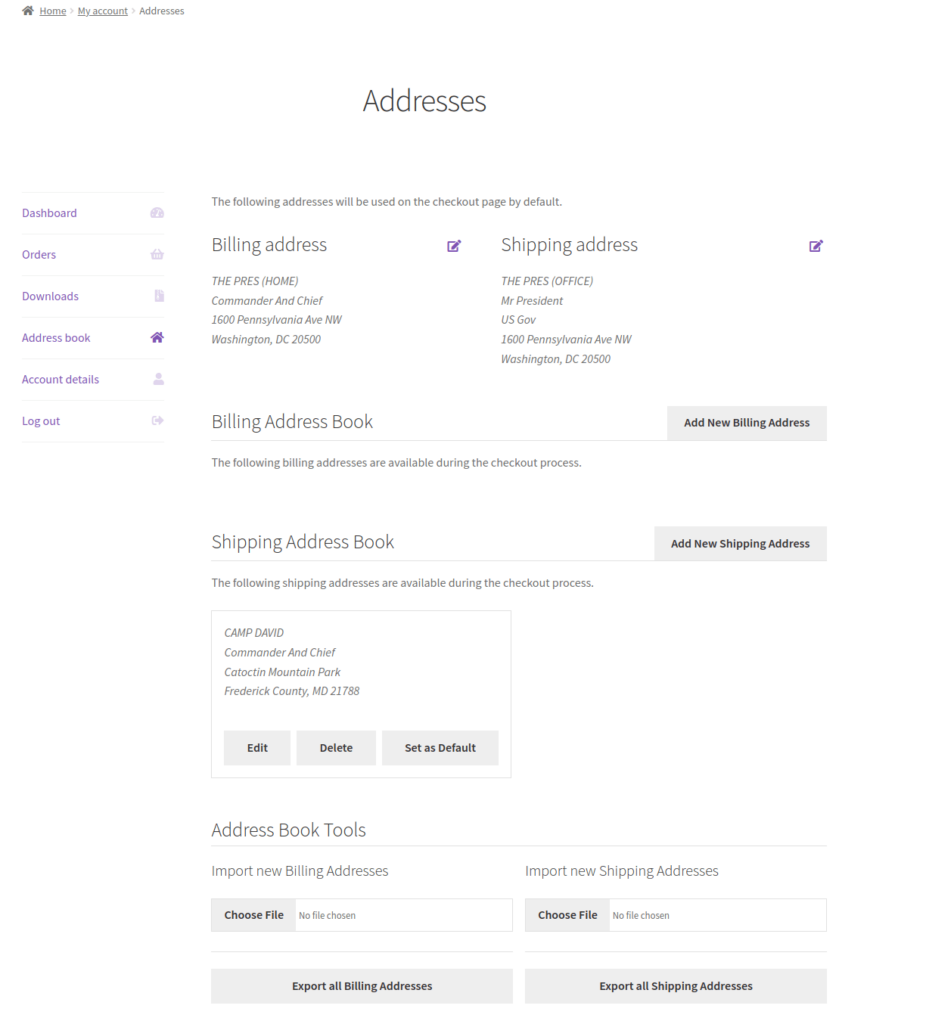 Reorganized Settings Section
In response to user feedback, we have moved the plugin's settings for better organization. Instead of being housed under the "WooCommerce > Settings -> General" section, you can now find all the Address Book settings neatly located in their dedicated section under "WooCommerce > Settings -> Address Book." This change aims to make managing your address book settings more intuitive and user-friendly.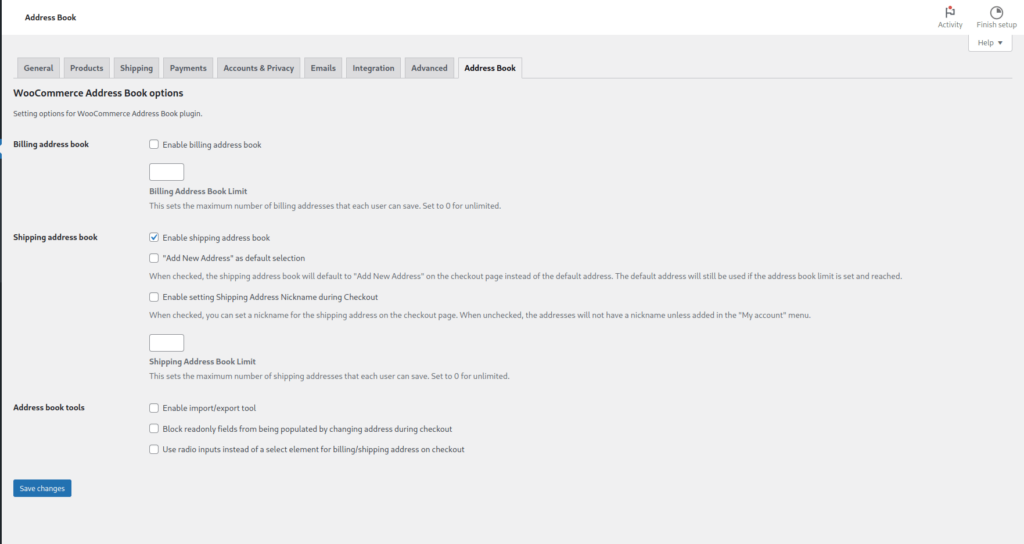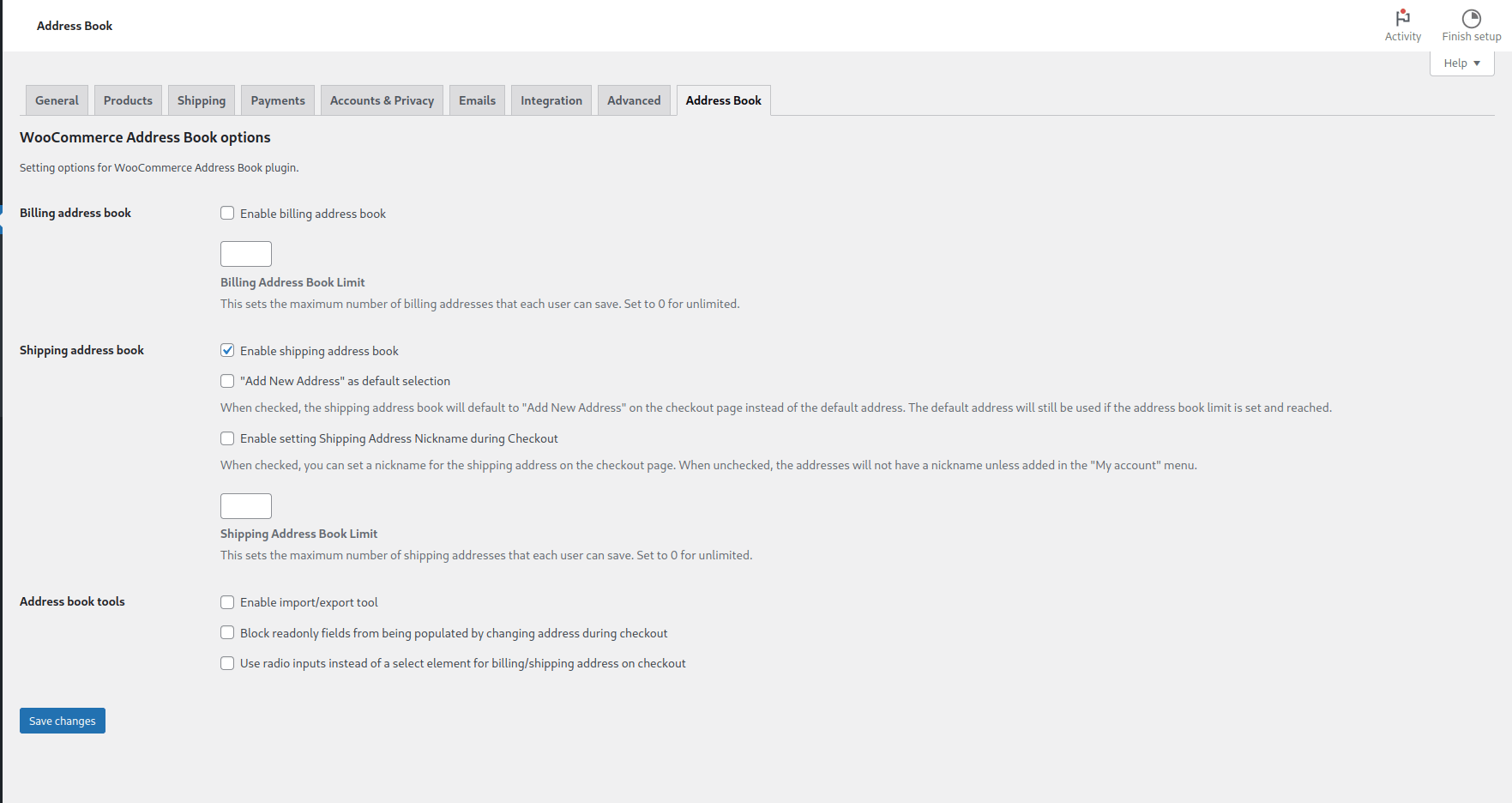 Introducing the REST API Endpoint
As part of our commitment to improving flexibility and accessibility, we have introduced a brand-new REST API endpoint. This allows developers to retrieve customer addresses programmatically, opening up possibilities for integrating the Woo Address Book plugin with other systems and applications. The addition of this feature promises to simplify your workflow and create a more seamless experience for your customers.
Updated and Optimized Data Structure (Potential Breaking Change)
We have updated the data structure of the plugin to optimize the database, saving space and improving performance. This update will automatically upgrade your users address book to the new structure. Note, If you are accessing any data from the plugin directly from the usermeta table then that will need to be updated as well. Also, once you update the plugin you will not be able to downgrade to revert the data, so please make sure to make a backup of you site before running the update.
Functionality and Filters
As part of our commitment to improving the plugin's performance and flexibility, we have made significant changes to some functions. If you've made custom calls to the WC_Address_Book class or implemented filters, it's recommended to review and adjust them as necessary to ensure they work seamlessly with the latest version.
We would like to extend our gratitude to our users and the WooCommerce community for their continuous support and valuable feedback, which has played a pivotal role in shaping this major update. We're confident that Woo Address Book 3.0.0 will elevate your address management experience to new heights, making your e-commerce journey smoother and more efficient than ever before.
As always, if you have any questions, concerns, or require assistance during the update process, don't hesitate to reach out to our dedicated support team. We're here to ensure a seamless transition and to help you make the most of the new features.
So why wait? Upgrade to Woo Address Book 3.0.0 today and take control of your address management like never before!